WORLDWIDE M2M, IoT SIM DATA PLAN FOR HANDHELD GROUND CONTROL STATIONS
For iOS, Android & Windows Mobile Devices
SEAMLESS WORLDWIDE CELLULAR DATA CONNECTION FOR ONLINE MAPS AND
UTM DRONE TRACKING
Our new tariff model beySIM-GO makes entry into the M2M applications easy – through price transparency and scalability.
Thanks to a modular service catalog consisting of basic rates and additional services that can be booked as required, you can put together your own individual beySIM-GO applications. This is made possible by short terms, flexible entry conditions, attractive tariffs, the pooling of data quotas and the interconnection of networks throughout Europe and the rest of the world.
As a consumption-based "pay as you grow" model, beySIM-GO is perfect for drone operators of all sizes.
Transparent and Scalable: The new tariff model beySIM-GO is perfect for entering the global drone operation business.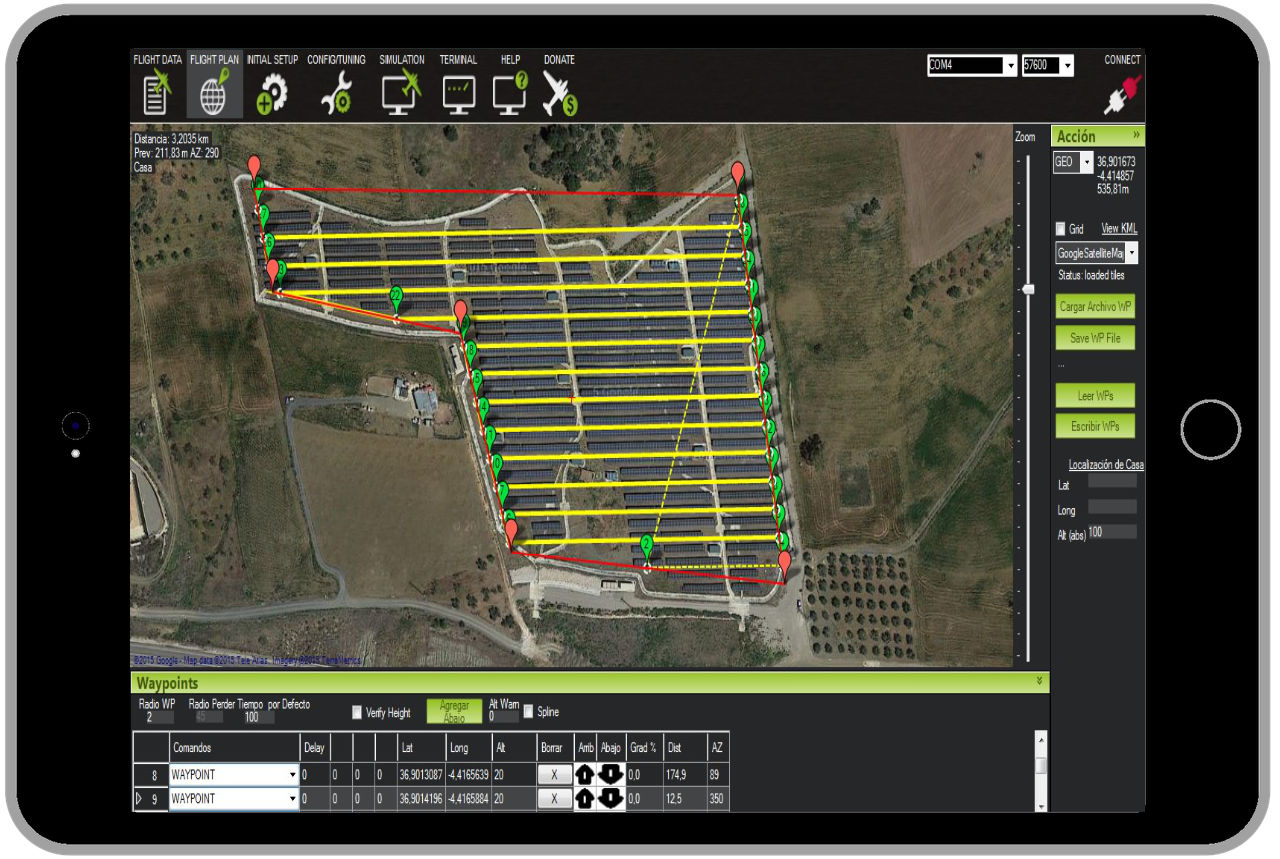 Prepaid - beySIM-GO M2M EU Data Plan
Prepaid SIM cards are the best way to ensure that you will keep your costs under control. These basic rates limit the use of the data packages to Zone-EU. When used outside of the countries the SIM stops working to avoid uncontrolled high costs generation. Please get in contact to us to define your required coverage area extension, terms & conditions. Other Zones will available soon. Contact us to discuss your specific project and requirement, we will made a SIM for you!
Prices are excluding VAT. A beySIM M2M SIM card is required to activate the GO data plan. In the moment of activation, the validity period will start counting as well as the included data volume is calculated pro rata. Data packets can not be combined. After exceeding the included data volume of the data packet, it will stop working to avoid uncontrolled costs. Unused data volume expires at the end of the validity period. Additional data packet can be booked at any time.
beySIM-GO prepaid SIM cards are the best way to get online map data on your mobile device for your flight planning tasks and to see geofence restrictions provided by the UTM service providers you are linked with. beySIM-GO offers multi-network connectivity to multiple network operator to assure the best cellular connection, redundancy and cross-boarder operations across all Europe. With the soon coming beySIM-GO App you can share your drone position and relevant data with your UTM service provider.

Using the prepaid data plan, there are no credit checks, no cumbersome forms to fill out, no surprises in your bills at the end of the month. Whether you are an OEM looking to insert connectivity into your handheld ground control station products or a small business that has been surprised in the past with a high traffic bill due to malfunctioning devices our prepaid beySIM-GO SIMs are the ideal solution for you.

You can still set up limits and alerts, program auto-refills and manage your balance.

 

| Data Plan | Zone Coverage | Plan Type | Price | Validity | Multi-Network | Zone Extension |
| --- | --- | --- | --- | --- | --- | --- |
| EU250MB | Europe | Pre-Paid | €8,00 | 30 Days | Yes | Available |
| EU500MB | Europe | Pre-Paid | €13,00 | 45 Days | Yes | Available |
| EU1000MB | Europe | Pre-Paid | €24,00 | 90 Days | Yes | Available |