You're at the right place. Becoming a BEYOND partner is not at all difficult; it even makes a lot of sense, as cooperation with BEYOND brings real advantages for you as sales and implementation partner
If you are an independent software or hardware OEM, systems integrator, consultancy, drone delivery or UTM service provider who shares our passion for delivering value, we invite you to join the BEYOND Select Partner Program.
Whether you provide strategy and advisory, solution implementation, systems integration or execution and support products and services, we value your participation in our ecosystem of high impact partners who share our passion for delivering value beyond savings.
We are committed to delivering a benefits-rich partner program with the resources you need to increase your revenues, expand solutions to your customer base, and encourage collaboration with BEYOND to attract net-new business for everyone.
The Benefits:  Leverage our technology, training and sales support resources to empower your services delivery staff with knowledge and expertise.
The Potential: Deliver value beyond savings to your customers that only our fully integrated UTM & BVLOS Connectivity platform can provide. Our solutions reflect the state-of-the-art connectivity solutions for customers across multiple industries.
The Future: The Select Partner Program enables us to jointly provide customers with the solutions and services to continuously improve and achieve competitive advantage.

DEFINE YOUR PATH TO SUCCESS
Our partners have a variety of experiences deploying solutions, implementing innovations, and helping customers transform their businesses. The Select Partner Program enables you to grow your own business while developing stronger customer relationships.
We invite you to explore the possibilities Select Partner Program provides for joint success below. Evaluate which kind of partnership is right for your business, and let's start collaborating.
Services Partners that consult, integrate and deploy our solutions and related services with certified implementation experts
Reseller Partners that promote and sell our solutions as part of their offerings
Teaming Partners such as industry groups, group purchasing organization, strategy firms that collaborate with us to engage or refer market opportunities
Technology Partners that offer complementary products and technology to enhance and extend our solution suite
SERVICE PARTNERS
Expand your services offerings by building a thriving implementation practice with our UTM & BVLOS Connectivity platform. Services Partners receive the education and training necessary to certify their professional services team to implement our solutions.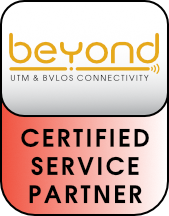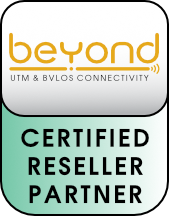 RESELLER PARTNERS
Grow your revenue by adding our private cloud-based Control Room solutions, VPN Terminals and SIM cards to your go-to-market offerings. Reseller Partners are enabled to market and sell our solutions across a variety of industries, addressing UTM & BVLOS business needs.
TEAMING PARTNERS
Deliver sourcing and procurement excellence by teaming with us. Let's collaborate to help customers make smarter decisions by working together to engage and provide industry-leading solutions.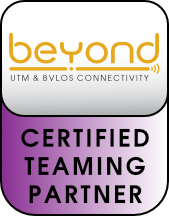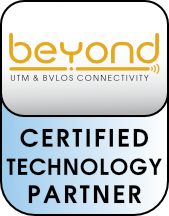 TECHNOLOGY PARTNERS
We integrate with and leverage a wide range of technology partners — to both extend our functionality and offer our customers complementary capabilities. Our technology partners accelerate innovation, deliver complementary solutions and provide infrastructure-related services that enhance our UTM & BVLOS Connectivity platform.
LEARN MORE ABOUT OUR PARTNER PROGRAM
BEYOND Partner & Alliance - Collaboration for Success
Our partnerships and alliances play critical roles in educating customers on the value of our business solutions and bringing that value to fruition. We are proud to have relationships that offer consulting services, implementation services and complementary technologies across industries.
To learn more about our partner program, or get information about becoming a partner, please complete the request form.
Selected Partner Program Form