Safe and reliable UTM & BVLOS infrastructures
beySIM - Global M2M SIM cards
Combine our trusted VPN terminals with global connectivity!
 The BEYOND SIM cards are specifically designed for mission critical UTM & BVLOS operations. Because we believe that a reliable and affordable connection is essential in order to deliver a successful BVLOS project. Our SIMs will work in all foremost countries across the globe such as the USA, China, Australia, Africa and all over the Europe. BEYOND SIMs are able to connect to multiple mobile networks within every country providing you with worldwide mobile internet for the best available global rates without limitations to a geographical region SIM. This way, your drone or any other remote vehicle doesn't have to rely on a single mobile network and will not lose connection, where the providers have their white spots in coverage.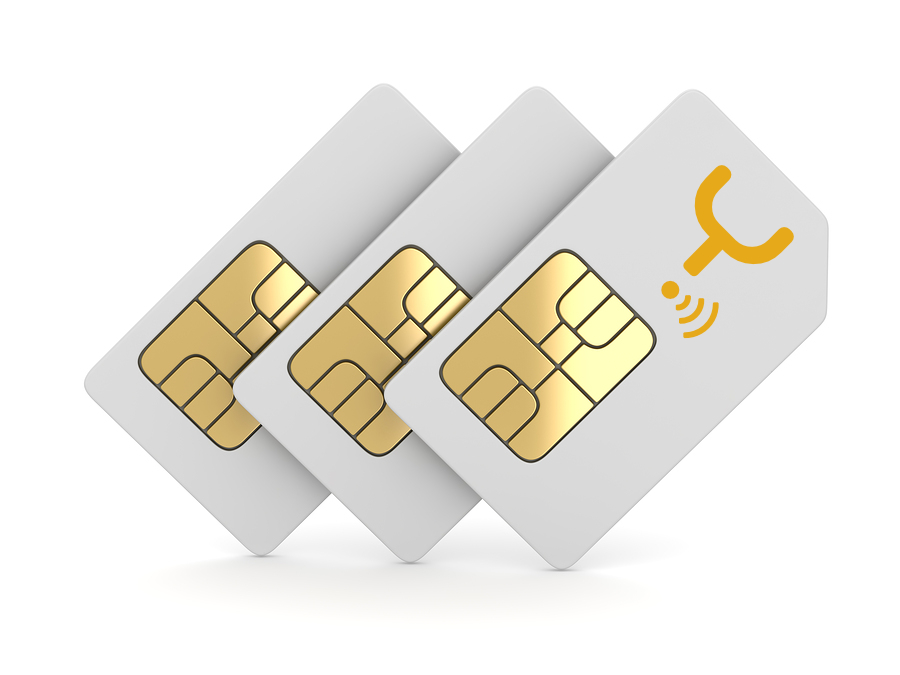 System Integrator Development Kit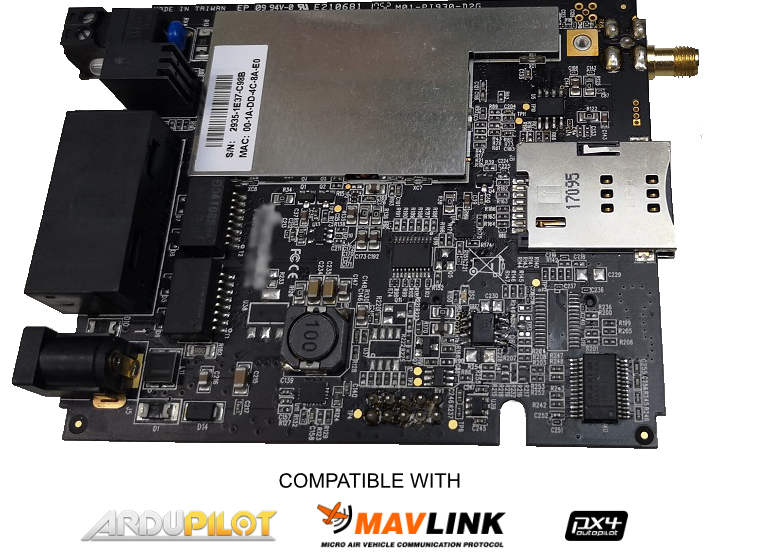 Each BVLOS application is different and targets specific operational needs. Use the BEYOND Development Kit to develop, simulate and debug your BVLOS solution. The kit is basically a set of hardware and software development tools that allow manufacturers, system integrators and operators of unmanned systems to create its own specific UTM and BVLOS solution.
The Development Kit includes all you need to kick-off your business proof-of-concept and includes the remote vehicle and ground terminals, SIM cards, data-center channel accounts, autopilot interfaces, API's and many more.
Remote Vehicle VPN Terminals
The carbon fiber enclosed lightweight and rugged Remote Vehicle VPN Terminals offers a permanent reliable and secure virtual private network tunnel connectivity to the BEYOND Data-Center Application Environment and UTM Gateway. The terminals features up to two high performance and reliable cellular modem with a redundant SIM slot for multi-carrier operations, up to 3 LAN and two serial interfaces for autopilot, sensors and payload data connections, and a WAN interface for a variety of customized VLOS/EVLOS or satellite communications. A High-Availability Mode allows the use of two terminals in parallel in an Active-Standby configuration.
Various autopilot communication protocols are supported including the well distributed MAVLink (PX4 and APM based). Native PTZ (Pan / Tilt / Zoom) protocols such as Pelco-D and VISCA are also supported to enhance the plug & play capability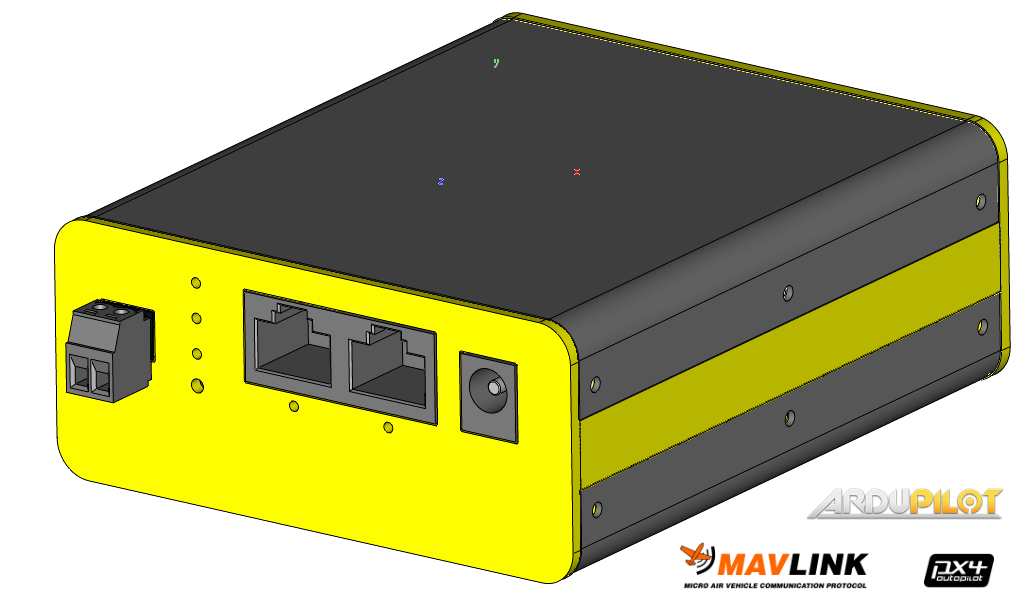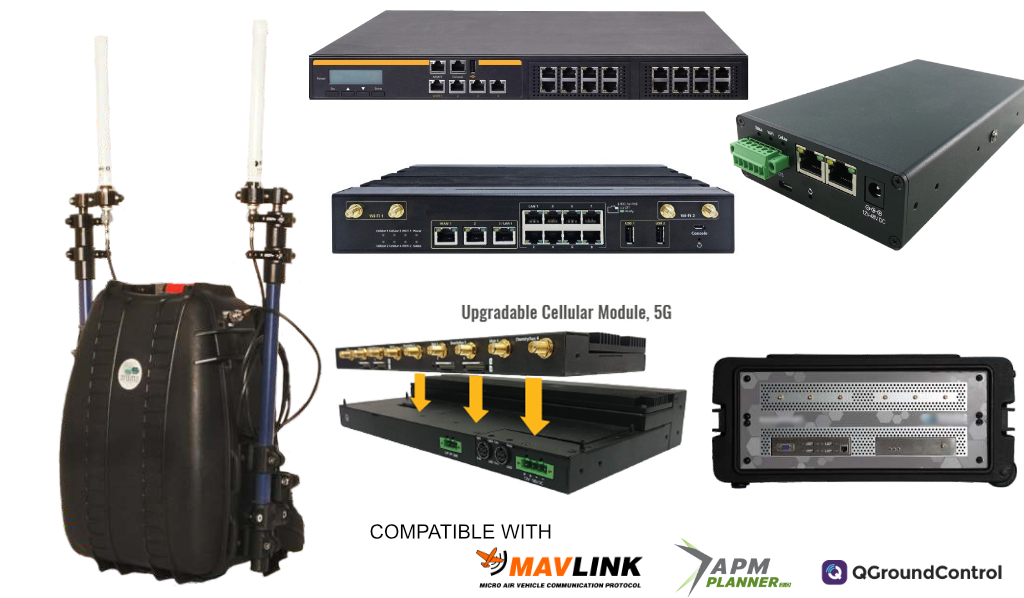 Accessing unmanned vehicles data and video from a classic https connection on a PC is not a reliable and secure way to go. The Ground VPN Terminals will open you a high speed permanent secure encrypted network to access your valuable and critical UTM, video and data on your remote vehicles.
Depending on your operational scenarios, ground terminals can be used in-the-field or in-the-office using load balancing and bandwidth aggregation to deliver superfast video streaming and data using multiple WAN interfaces. You can mix different transport technologies and providers to keep your network up when individual links go down. Switching between links is automatic and seamless.
Control Room - In Control of Your Remote Vehicles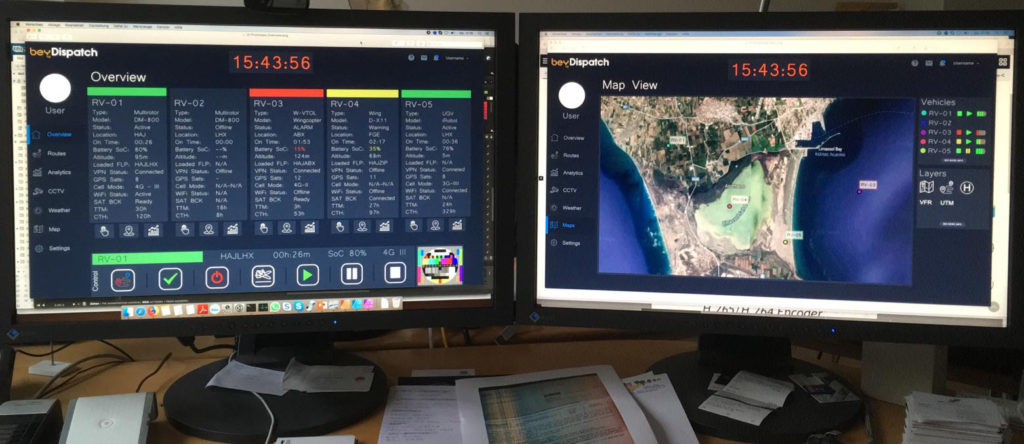 The BEYOND Control Room is our central management platform tailored to individual customer operational requirements and the heart of your drones and remote vehicle fleet management. It can be deployed as a single-screen application for in-the-field use on tablets and laptops, up to multi-screen and video wall integration at customers operation room facilities. Control Room is serving as the central space where dispersed drones and remote vehicles and sensors will be monitored and controlled.
Control Room allows you to manage all the aspects involved in the operation of drones and remote vehicles including remote weather sensors, route plans, maintenance, SIM cards, payload sensors and UTM gateways.
Accessories - Enhance Your Solution to a Next Level
Each customers UTM & BVLOS environment is treated like as an individual project and made from different pieces, including telescopic antenna masts, wind sensors, rugged remote control transmitters, antennas, radio systems, power managements systems and  control room furnitures. 
Our professionals will help you to find and to configure the most best suited accessories that will fulfill your desires and expectations. Your satisfaction is our pursuit!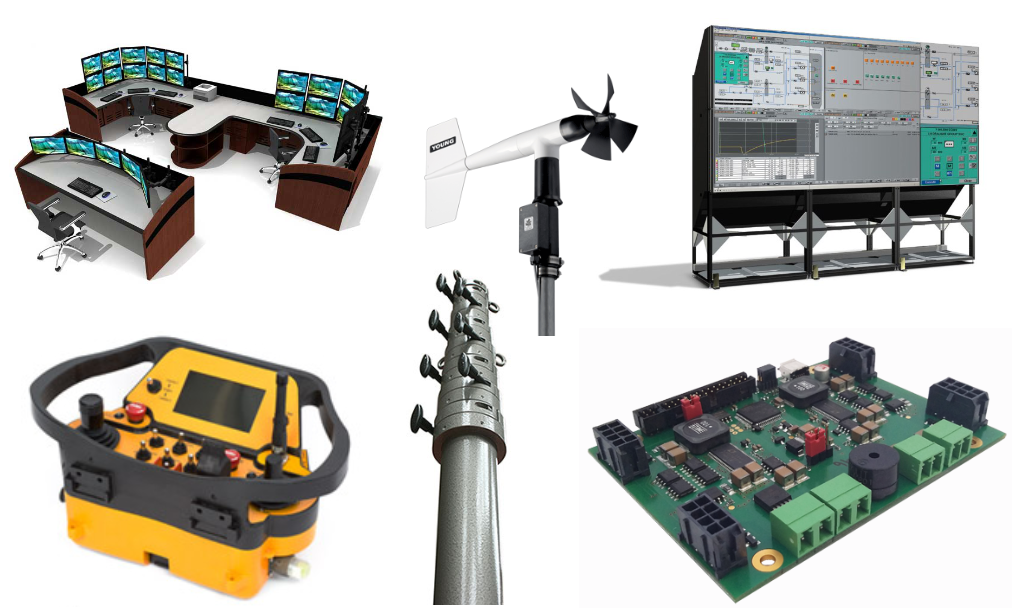 WANT TO GET MORE DETAILS ABOUT OUR SOLUTIONS? CURIOUS HOW IT WORKS?